AMERICAN NATIONAL RED CROSS
EIN: 53-0196605
GENERAL INFORMATION

Secondary Name:
SHARED SERVICES CENTER
In Care of:
JENNIFER HAWKINS
Location:
6616 S 900 E, SALT LAKE CTY, UT, 84121
Category :
Human Services
NTEE Codes:
P210
Classification(s):
Human Services ? Multipurpose and Other

Description(s):
American Red Cross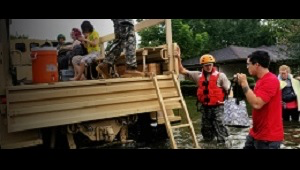 Every day, the American Red Cross provides 24/7 global emergency communication services and support in military and veteran health care facilities across the country and around the world.
From deployments, family emergencies, financial assistance, and services for Veterans, the Red Cross has served more than 1 million military families since 9/11.

Your donated Hilton Honors points will be converted into dollars that will help veterans and families in need.