AMERICAN NATIONAL RED CROSS
EIN: 53-0196605
GENERAL INFORMATION

Secondary Name:
SHARED SERVICES CENTER
In Care of:
JENNIFER HAWKINS
Location:
431 18TH ST NW, WASHINGTON, DC, 20006
Category :
Human Services
NTEE Codes:
P210
Classification(s):
Human Services ? Multipurpose and Other

Description(s):
American Red Cross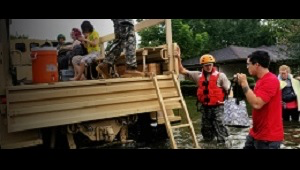 Hurricane Harvey, described as the worst hurricane to hit the U.S. mainland since Hurricane Katrina in 2005, has caused unprecedented flooding in Houston and a swath of destruction across Texas and Louisiana. Hundreds of thousands of residents have lost power and thousands are seeking rescue and shelter as we continue to see the impact of the storm.
We want to provide our members with the opportunity to donate their Hilton Honors points to support the relief efforts through donations to the American Red Cross. Through September 30th, Hilton Honors will match your donations up to $250,000.

The American Red Cross is working around the clock along the Gulf Coast to help the thousands of people whose lives have been devastated by Tropical Storm Harvey. All donations to this fund will support the efforts of the American Red Cross.

Thank you for extending your caring and generosity.