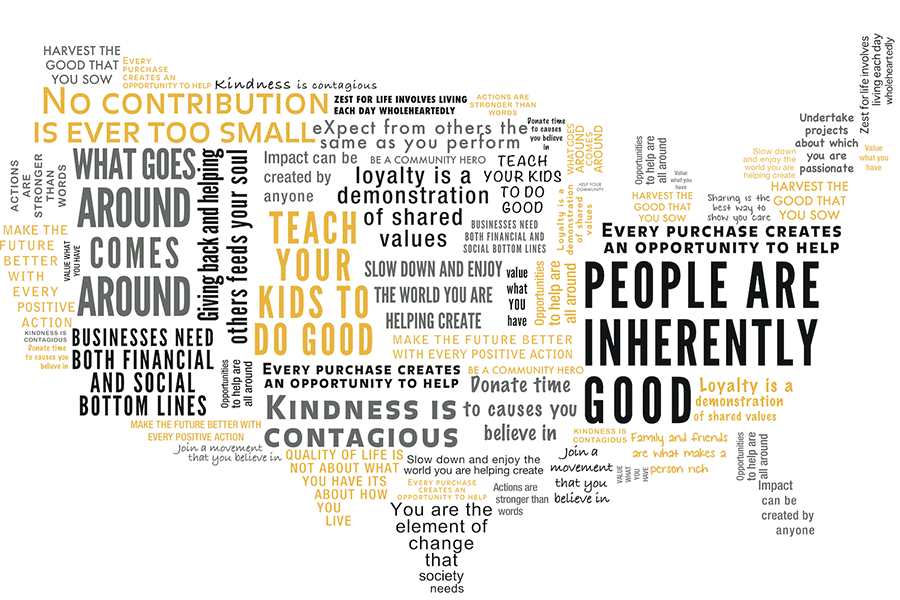 About Us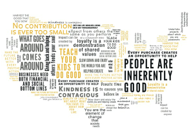 Our Mission is to unlock billions of dollars of value in loyalty points for charitable donations.
Consumers use points to make cash donations
Charities bring in critical new sources of funding
Rewards providers increase demand for services and gain positive visibility
PointWorthy's Story
PointWorthy was born from simple frustration: We're successful technology entrepreneurs who had accumulated a lot of loyalty points and wanted to use the loyalty points we had stored to help fund different causes we believed in, but we couldn't! Turns out there are $50 Billion worth of loyalty points distributed every year. Yet, even though close to 30% go unredeemed, there was no easy way to convert them to cash for any of the charities that we wanted to contribute to. Combining our social entrepreneurial zeal and the fact that consumers like to partner with socially responsible companies, we saw an opportunity to create a great business and to make the world better at the same time!
What we do: The worthy way to use loyalty reward points.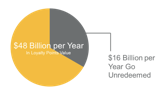 PointWorthy enables consumers to donate the value of loyalty points to causes they believe in and want to support. We also empower charities to easily capture loyalty reward points as cash from their donors. We work with hundreds of thousands of organizations; some local, some regional, some national – all of them good and worthwhile.
We believe: It is beneficial for the bottom line to be good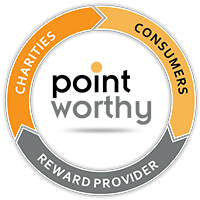 Good economics - Charities tap a vital new source of funding. Consumers donate to their favorite cause without using their cash. Reward programs increase demand for services and gain positive visibility across millions of sites.
Good will – Goodwill is good business. Brands benefit when consumers feel good, and partnering with organizations that let them use their points for worthy purposes creates a direct, personal link.
90% of consumers want to know how companies support causes
83% of Americans wish more of the merchants they use would support causes
61% of consumers more likely to buy from companies who support issues
Cone Cause Evolution Study (2010)
Partnering to do good: Everybody wins
PointWorthy partners with some of the most socially conscious companies in the world, including loyalty reward providers from the financial services, hospitality and travel arenas who share the belief that using loyalty points to improve the world is a worthy idea.
PointWorthy also teams up with Make My Donation, Inc, a 501(c)(3) charitable organization operating a donor-advised fund which then issues a charitable grant to the identified charity/charities.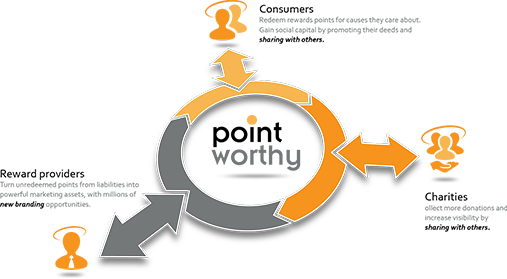 About the Founders: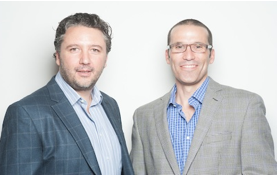 Luis and Mario are both successful entrepreneurs who have proven an ability to build great businesses and share a deeply ingrained belief that doing good is good business. Frustrated with the inability to use reward points to impact causes they believe in, and feeling that the whole point of loyalty programs should be to build tighter bonds with people, Luis and Mario have joined forces to create PointWorthy. Now consumers can use loyalty points to make cash donations. Thousands of non-profits can capture a portion of the billions of dollars of loyalty points, and rewards programs can increase visibility and demand for services.
Luis Derechin
A skilled entrepreneur, Luis has established several successful companies, including a specialty retailer, a physician medical record provider, and a leading venture-backed software company that was sold to Software AG. Long passionate about solving real problems for real people, Luis has built businesses that address structural pain and ultimately serve the public good. In Latin America, Luis financed consumer product purchases among the unbanked community, giving affordable access to household goods to half-a-million people. He helped the US government to 'connect the dots' among distributed systems using an innovative integration technology. Luis is a leading thinker in entrepreneurship and finance who has worked with top banks and other large enterprises to assess risks and opportunities and now sees an opportunity to assist people in helping the causes they believe in. Luis studied at the University of California, San Diego and Business at Instituto Tecnologico Autonomo de Mexico (ITAM). He lives in Bethesda, MD with his wife and three children, Natalia, Alexandra and Boris.
Mario Margolis
A seasoned tech executive and entrepreneur, Mario has spent a career in the financial services and telecom industries using advanced customer behavior analytics to stop fraud and spot consumer marketing opportunities. Leading enterprises on four continents have entrusted Mario with solving problems in demanding and critical areas and he has always delivered. Mario built his own successful managed service venture, oversaw large distributed software development operations, published white papers for industry organizations and authored several patents. Building on a track record of finding gaps in the large payment and billing ecosystems, Mario took on the task of protecting consumers by measuring the quality of carrier service to meet customer's expectations as well as measuring the accuracy of pre-paid calling cards to assure they delivered all the minutes promised. He now sees the opportunity to fill another gap: finance the causes people care about using funds they already have by converting points to cash. Mario holds a MBA and a BS degree in Electronics and Communications Engineering. He lives in Bethesda, MD with his wife and three kids Jack, Marc and Daniela.